Having just completed the 2023 Ventana Research Value Index for Customer Experience Management, I want to share some of my observations about how the market has developed. We found that there are many tools available for various needs related to customer management and communication, ranging from marketing tools to contact center systems to data and analytics applications. It is rare to find all the components fully integrated into a single platform, although that appears to be where the industry is headed. We found that despite the lack of clarity in the marketplace, technology is moving quickly to provide users with more extensive tools that work better together. The vendor landscape is fractured, but most are taking advantage of developments in artificial intelligence (AI), machine learning (ML) and workflow automation to deliver functionality that, in some cases, was simply not possible as recently as five years ago.
Customer experience (CX) is the lifeblood of every organization, and the tools that enable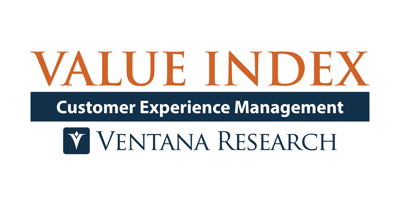 successful experiences are undergoing speedy, innovative transformations.
The experience is managed by teams throughout the enterprise, though most efforts come from the service and support departments, and in particular the contact center. That means that most of the technology used to engage with customers is purchased by and for those centers, with an emphasis on communication tools for managing the flow of interactions.
The true scope of CX efforts, however, touches many other teams who require tools geared to their particular use-cases, metrics and processes. Marketers, for example, need customer data to create segments, present content and offers and orchestrate journeys. Sales teams need systems for tracking buyer intent and sentiment. All teams need analytics to determine their performance and to harmonize efforts across units. This calls for high-level integrations between tools that were largely designed to work in silos by separate teams. Vendors have responded by creating suites out of niche solutions and by building software platforms that encourage integration and bring forth tools such as AI and automation that are new to everyone.
The market segment known as customer experience management (CXM or CEM) has been poorly defined to date, precisely because the mix of components, users and use-cases has been so diverse. The broad outlines are clear: A CXM suite is a product family composed of applications that are collectively organized to optimize customer interactions, experiences and profitability.
A CXM suite should be judged based on these criteria:
How well it facilitates managing and measuring customer behavior across multiple stages of the customer life cycle.

How well it serves the needs of both the key purchasing team (e.g., contact center operations) and other relevant stakeholders within the organization (e.g., IT or marketing).

How well it presents senior leadership with a coherent picture of the customer base that they can use to understand direction and make plans or decisions.

How open it is to expansion laterally into adjacent software segments related to other CX departments. In other words, if an organization is judging a marketing automation suite for CX, how well does it serve (or integrate into) contact center applications? Or, if an organization is judging contact center platforms, how integrable are MarTech, AdTech, sales or IT applications?
Because vendors stem from different legacy origin points, they emphasize different elements of these requirements. That has made it difficult for buyers to effectively compare similar or overlapping portfolios from vendors that, in many cases, do not directly compete against one another. A toolset that comes from a contact center vendor might focus on communications; one from a marketing technology vendor on audiences and analytics; one from an IT-centric company on service management or integration.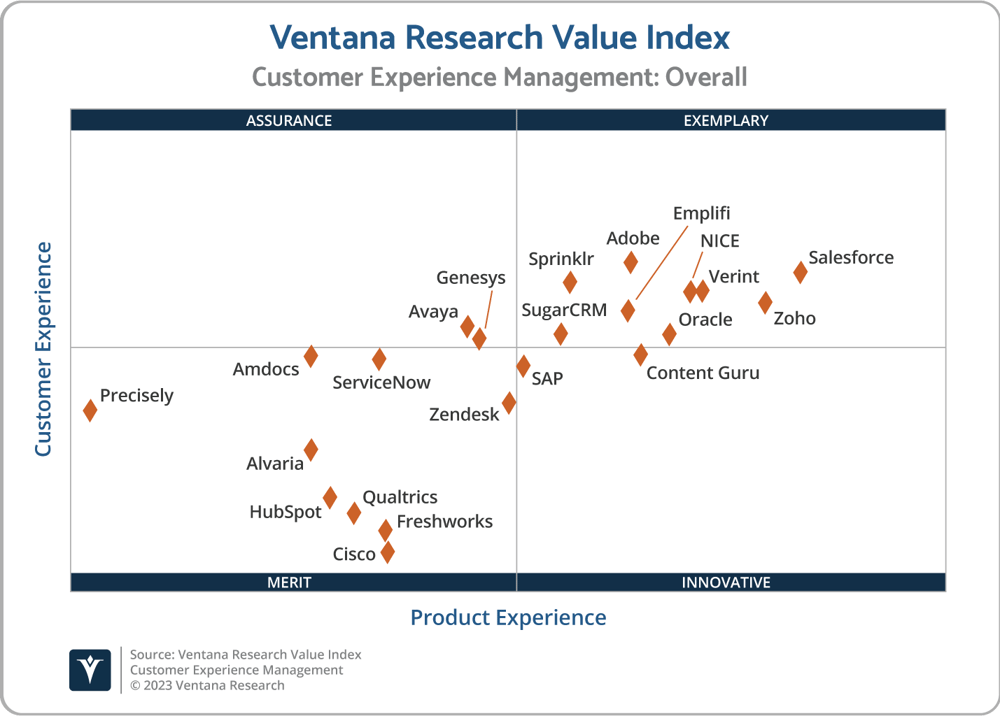 Through 2026, the establishment of CX application suites on a common platform will become the focal point of the drive to optimize customer and organization engagement. With that in mind, we constructed a working definition of CXM based on the above criteria that includes five core areas of functionality across departments. The first is interaction handling, which consists of the traditional voice-centric activities of contact centers as well as modern digital channels of customer contact like chat, email, messaging, video, mobile apps and any others that arise. In the context of interaction handling, a CXM suite should also be able to manage the data or context surrounding the interaction. In any customer journey, a contact or touchpoint is intimately influenced by what has happened in the past, either long past (purchase histories) or the recent past (hopping from one channel to another in search of answers or results).
The second core area that a suite can take on is operational resource management. "Resources" include people, as in the contact center agents who respond to customers or the knowledge workers who supply them with information. CXM can plausibly include basic workforce management tools related to the staffing pipeline, training, coaching, performance measurement and motivational tools. Knowledge and data resources, along with digital content, are also under the control of a CXM suite. A toolset could include elements akin to a CRM or CDP, a digital asset-management component, knowledge management and content-creation tools.
Third, CXM should control processes and experience optimization to facilitate automation across departments and workflows that touch different components of the suite and the teams working with customers. Because CXM is knitting together (and replacing) isolated point solutions, it needs an underlying platform that is capable of integrating widespread tools and users. It also needs to be able to function across data silos and create workflow automations that deliver specific information and work items where it is needed, at the moment it is needed. The development of applications based on AI/ML fall into this category, including real-time agent guidance and agent assistance, as do intelligent self-service engines. Other functions dependent on a strong platform include processing transactions, fulfilling service requests, segmenting customers into audiences, developing website offers and tracking customer behavior.
The fourth element to consider is the toolset's capabilities in providing insights and analysis to users across the enterprise, including reporting, visualizations and dashboards, and predictions and planning. A system that collects information about customers, interactions and behavior and then analyzes it should be able to present its findings in forms relevant to a spectrum of different users. Ground-level workers need awareness of the specifics around particular customers, for example, but executives need overviews of performance, outcomes and revenue. Every department involved in CX has its own set of KPIs and relevant metrics separate from every other. One of the great values of bringing all CX tools into a single platform is that it establishes consistency and continuity around data collection and metrics. It creates the big picture that otherwise would be lost in departmental minutia.
The fifth and last core capability set is customer journey management. This is key to the further development of the entire category of tools as it turns the passive act of responding to service calls into a deliberate, organized effort at optimizing customer experiences and, through that, relationships. When an enterprise can map the journey or life cycle, it can potentially identify moments of influence that can be used to drive added business or turn customers into advocates. Customer journey management contains tools for orchestrating interactions, personalizing them to individual (or group) preferences, and managing proactive communication efforts by marketing and sales teams.
Put together, these five areas would add up to an enterprise software solution of great utility and variety. CXM tools are just at the beginning of their development, and it is rare to find a single offering that addresses all five. Many vendors start out with an emphasis on their areas of origin and build out from there. MarTech vendors, for example, start with audience building and segmentation but have little or nothing to do with interaction handling. On the flip side, contact center vendors, who excel at the interactions, often have very little capacity to manage journeys. Over time, we expect suites from across the landscape to converge on these five areas through acquisition, partnership and organic development.
In researching this Value Index, we did not compare or evaluate the strength of vendors' contact center or interaction-handling capabilities. This evaluation focuses on breadth and the ability of a suite to break down operational silos so that an organization can manage a long-term customer life cycle across departments.
We have reported the results of our analysis in our 2023 Ventana Research Value Index for Customer Experience Management. We encourage you to review the results and consider how each of these vendors can support the needs of your organization.
Regards,
Keith Dawson