The annual Ventana Research Digital Innovation Awards showcase advances in the productivity and potential of business applications, as well as technology that contributes significantly to the improved processes and performance of an organization. Our goal is to recognize technology and vendors that have introduced noteworthy digital innovations to advance business and IT.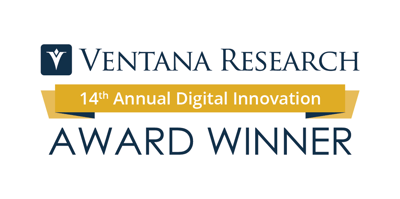 Ventana Research has awarded ServiceNow Customer Service Management its prestigious 2021 Customer Experience Digital Innovation Award. This award is given to the vendor that best exemplifies innovation and change that helps organizations maximize people, processes, information and technology to create superior customer experiences.
The demand for workflow-oriented approaches to managing customer support has rapidly become a priority for every organization. New digital technologies are changing how customer support agents are managed and how they execute their tasks, enabling simpler yet more effective interactions with contact centers and placing more intelligence in customer experience processes. These new technology tools are making it possible to more effectively attend to the complete customer lifecycle, providing service that acts as a revenue generator and a positive influence on customer satisfaction.
Ventana Research selected ServiceNow for the 14th Annual Customer Experience Digital Innovation Award for its efforts to update the way organizations manage the complex process of tracking and delivering customer service and support. ServiceNow has been at the forefront of automating support using workflows to make both customer interaction and behind-the-scenes activities run more smoothly. The organization has developed applications that leverage artificial intelligence and other innovations to provide necessary, relevant resources for handling an issue. By making complex processes repeatable, workflows generally speed up case handling and guarantee a consistent level of quality and timeliness.
ServiceNow's broad focus is to manage digital workflows for enterprise operations across functions. That includes case tracking and ticketing — which is the core component of its platform — as well as field-service capabilities. ServiceNow's offering serves both internal and external support needs, from IT service management to external customer support. Recent innovation to ServiceNow's software provides support agents and self-service tools with up-to-date tracking information on cases in progress, which in turn places the support application at the center of the customer's journey. By making the ability to resolve and track the problem the central focal point of the relationship, ServiceNow's tools help create more stable and long-lasting customer relationships.
Organizations should be trying to identify the pain points and goals in service centers. Along with common goals like cost control and interaction deflection, consider how to reduce time-to-resolution and identify problems before they become critical — or even before the end user is aware that the problem exists. If you have not examined how ServiceNow and Customer Service Management can help your organization, it is well worth your time. Congratulations, ServiceNow, for your continued innovation.
Regards,
Keith Dawson